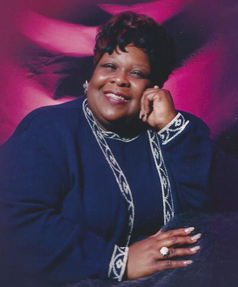 We, the Holy Light Church Family, regret to inform you of the passing of Linda Carruth Blake, the oldest daughter of Bishop Samuel L. & First Lady Mary Carruth. Linda was the Minister of Music and Church Organist for over 42 years, traveling with her father across the country as well.
The Homegoing Celebration will be on Saturday, April 5th at 11 am.
Holy Light Church
1918 Lincoln Street
Portsmouth, VA 23704
Corprew Funeral Services is charge.
1822 Portsmouth Blvd.
Portsmouth, VA 23704
757.399.4661/757.399.6580 (fax)
April 20, 2014 marks the 60th Wedding Anniversary of Bishop & First Lady Carruth. It would be so kind to remember them during this bittersweet moment in time. We solicit your continued prayers.
May God bless you.